The Throsby Residential Estate was developed with the upmost care and consideration to the surrounding environment. The development area was inhabited by the vulnerable Superb Parrot requiring protection throughout construction. To ensure the environmental area was replenished following construction, three large water quality ponds were constructed creating a natural habitat for the surrounding wildlife.
Scope
Provision for traffic
Earthworks (including blending of slope wash as directed)
Roads, kerbing
Hydraulic services
Utilities
Concrete works
Traffic control devices
Incidental works
Street lighting
Detailed landscaping including the construction of 3 water quality control ponds.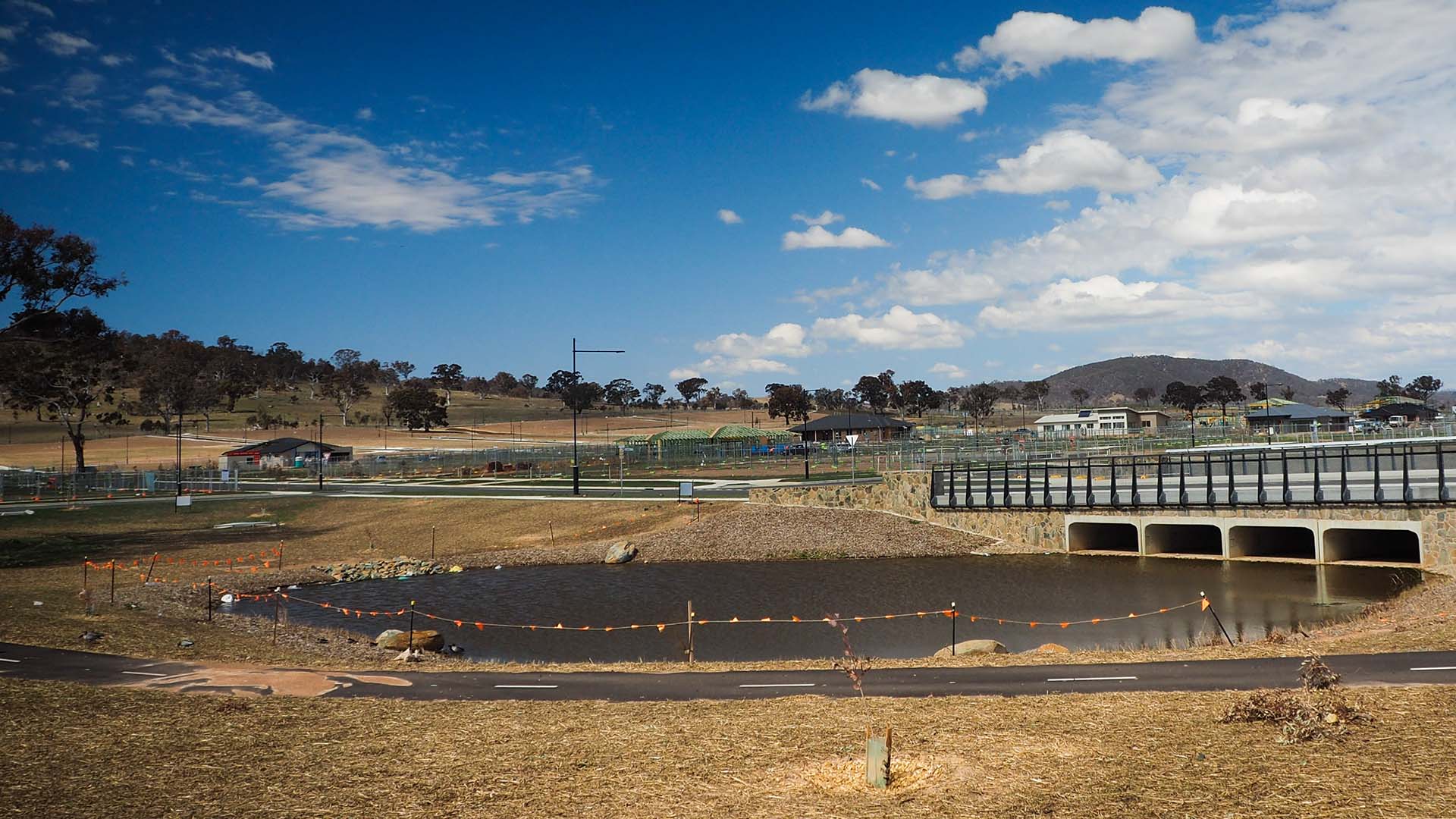 The construction of a large road culvert bridge with decorative stone cladded feature walls and two pedestrian culvert bridges with permatrak planks, decorative balustrades and custom precast panelling.
All works associated with this project relate to categories applied for in our prequalification application.