Canberra Contractors is a family-owned and operated company offering creative solutions to complex problems. Established in 1983, the team has since refined a results-driven approach that delivers.
Equipped with decades of local experience, we pride ourselves on our technological expertise, our attention to detail and our steadfast commitment to innovation, sustainability and efficiency. The team has experienced considerable growth, now comprising over 80 qualified employees whose skills and dedication are responsible for the civil construction that underpins infrastructure throughout the Canberra region.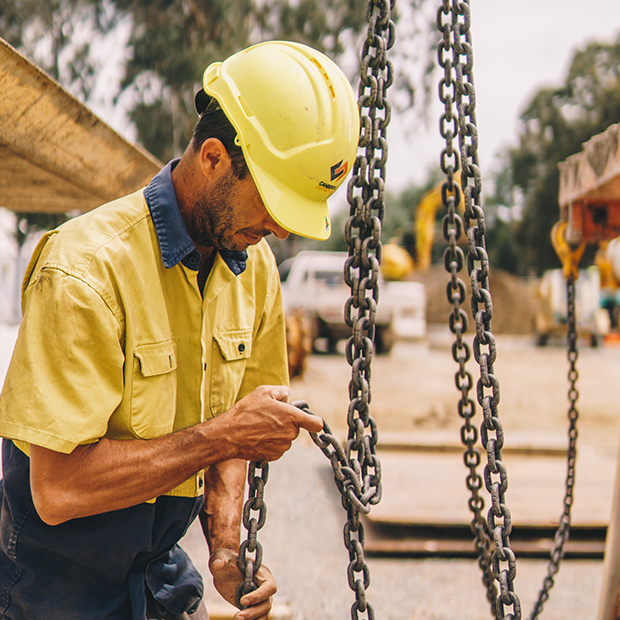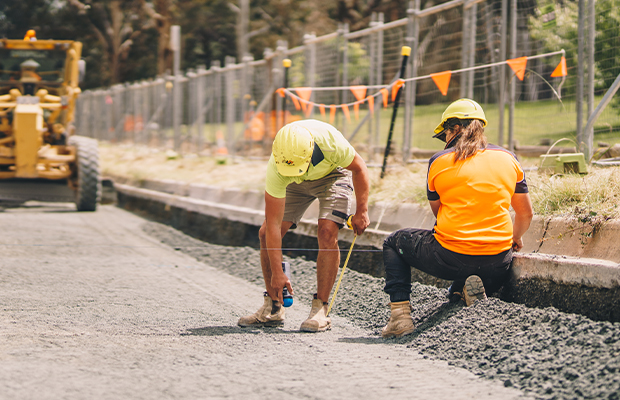 We create real solutions for real people. We work closely with our clients to bring their visions to life through our experience and expertise. We seek to continually integrate emerging technology into our processes, developing new approaches to problem-solving with innovation at the forefront of our operations.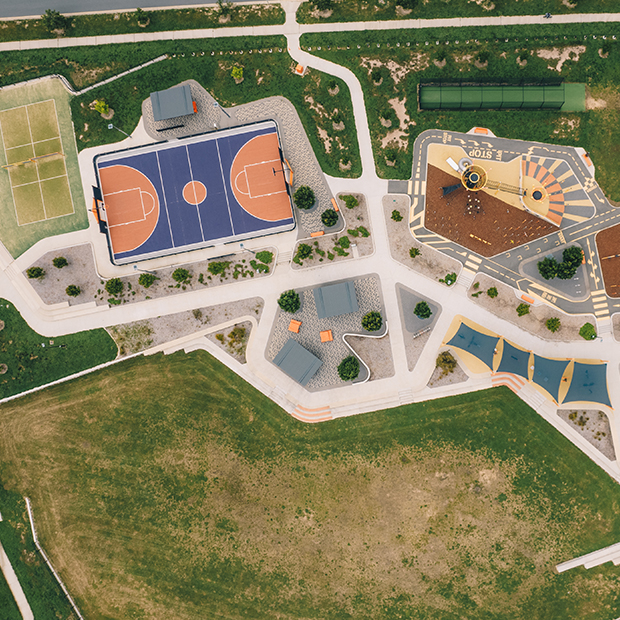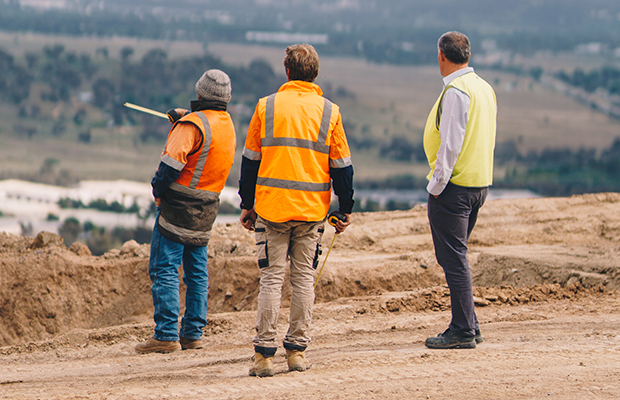 Canberra Contractors has invested heavily in plant and equipment, machine control systems and staff training to place us at the leading edge in what is a rapidly changing industry.
Our most prized assets, however, are our staff. Canberra Contractors has built an exceptional team of experienced project managers, engineers, supervisors, risk and safety specialists, highly skilled plant operators and dedicated ground staff, backed by a dedicated management and administration team with a reputation for delivering quality projects on time, meeting budget requirements and exceeding customer expectations.
This investment has produced an innovative and passionate team that delivers projects for our clients safely, efficiently and to the highest standards in the industry. Our people and our client relationships are the twin foundations upon which we have built and continue to grow our business.
Major Projects Canberra

Evoenergy

Icon Water

Master Builders Australia

Monarch Building Solutions

TP Dynamics

Civil Contractors Federation
Certifications and Prequalifications
Canberra Contractors operates under an Integrated Management System (IMS), which has third party certification for Risk, Quality, WHS and Environmental Management.
Certifications
AS/NZS ISO 31000 Risk Management
AS/NZS ISO 9001 Quality Management System
AS/NZS ISO 14001 Environmental Management System
AS/NZS ISO 45001 Occupational Health & Safety Management System
Australian Government Building and Construction: FSC WHS Accreditation
Austroads National Prequalification System for Civil (Road and Bridges) Construction Contracts
Category (IES): Road (R4), Bridge (B3), Specialist (TS,TSG, MS,MSH, CIRR, LS, TSH, TMI, PLRR, SRM, RWCS, RWSS)
Financial Level: $75 Million
Contractor – Landscaping CL $15 Million
Safety Management (Risk Management)
Canberra Contractors' workplace health and safety system is focused on ensuring that anyone working with us remains free from harm and understands the role they play in ensuring their own safety and the safety of others in the workplace.
In January 2016, Canberra Contractors reset the benchmark level for best practice in the civil construction industry by achieving ISO31000 'Risk Management' certification and extending the scope of CC's ISOO9001, ISO14001 and AS4801 certifications.
This total risk management approach was developed in response to the Gateway Review Process for strong project governance arrangements and was designed to improve project safety, delivery and risk management by incorporating the principles of risk management as identified in the International Risk Management Standard-AS/NZS ISO31000 2018 Risk Management – Principles and Guidelines.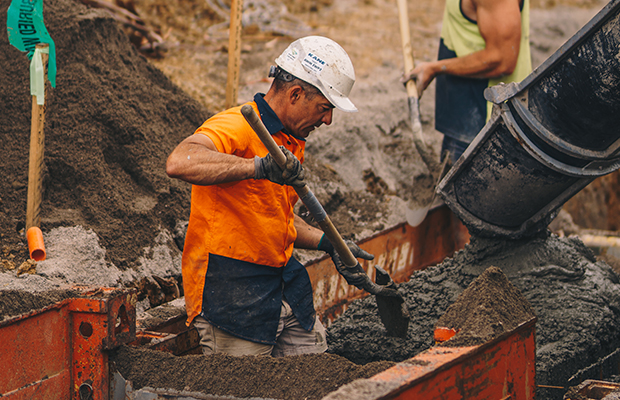 Canberra Contractors are a party to an agreement with the Environmental Management Authority for Environmental Protection.
We are committed to the adoption of best practice environmental management and will ensure that construction activities undertaken by us will be conducted in a manner that minimises impact on the environment and promotes conservation of natural environment and cultural heritage.
We recognise the importance of implementing effective Environmental Management and specialise in the construction of Water Quality Control Ponds. We're certified to ISO14001:2015 and maintain the highest level of compliance with the Government Environmental Protection Agencies. We have significant experience with the delivery of high value and sensitive ecosystems, including protection and relocation of endangered wildlife.
Canberra Contractors commitment to the Environment and reduction of construction impacts
Increase sustainability through construction innovation
Protection of existing ecological communities and enable growth through project delivery
Team development and tailored environmental awareness
Inclusive environmental management to achieve a common goal
Minimisation of Disturbance and reinstatement to the highest quality
Canberra Contractors are committed to maintaining and enhancing our quality system for each and every project to ensure delivery on time, on budget and to the clients requirements.
Canberra Contractors prides itself on our record of achieving high quality finishes for our clients. Our ongoing commitment to continually enhancing our quality system priorities the evolving needs of our clients enabling us to stay ahead of industry developments.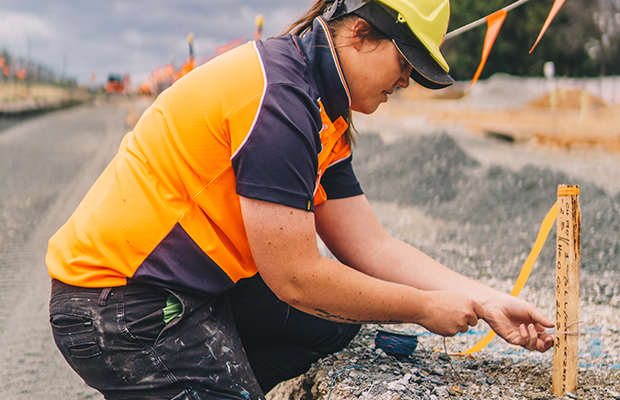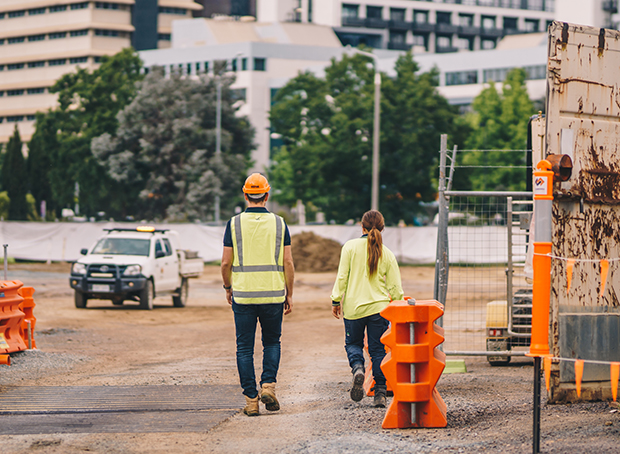 Canberra Contractors' diverse team comprises employees from various cultural and ethnic backgrounds that contribute a variety of skills and knowledge to the organisation.
Through our Mutual Respect Policy, Canberra Contractors is committed to creating a workplace that is free from discrimination. This produces an environment where everyone is treated fairly and where a culture of mutual respect applies.
Canberra Contractors aspires to be a leading Civil Contractor in achieving equal representation, recognition, reward and value of workers irrespective of gender through fostering an inclusive, respectful culture and encourages indigenous participation in the procurement and operations of its projects.