The Taylor Development included the construction of 712 single residential and 13 multi unit dwellings over three separate projects. All three projects required a range of expertise from detailed rock extraction utilising controlled explosives to the delivery of engaging landscaped communities & playgrounds.
Scope
Environmental protection measures
Clearing and grubbing
Earthworks including cutting and filling of site materials and importation and disposal of materials as required
Stormwater and subsoil drainage
Sewer and water reticulation
Gas reticulation
Electrical and communications conduit
Temporary and permanent pavements
Street lighting
Landscaping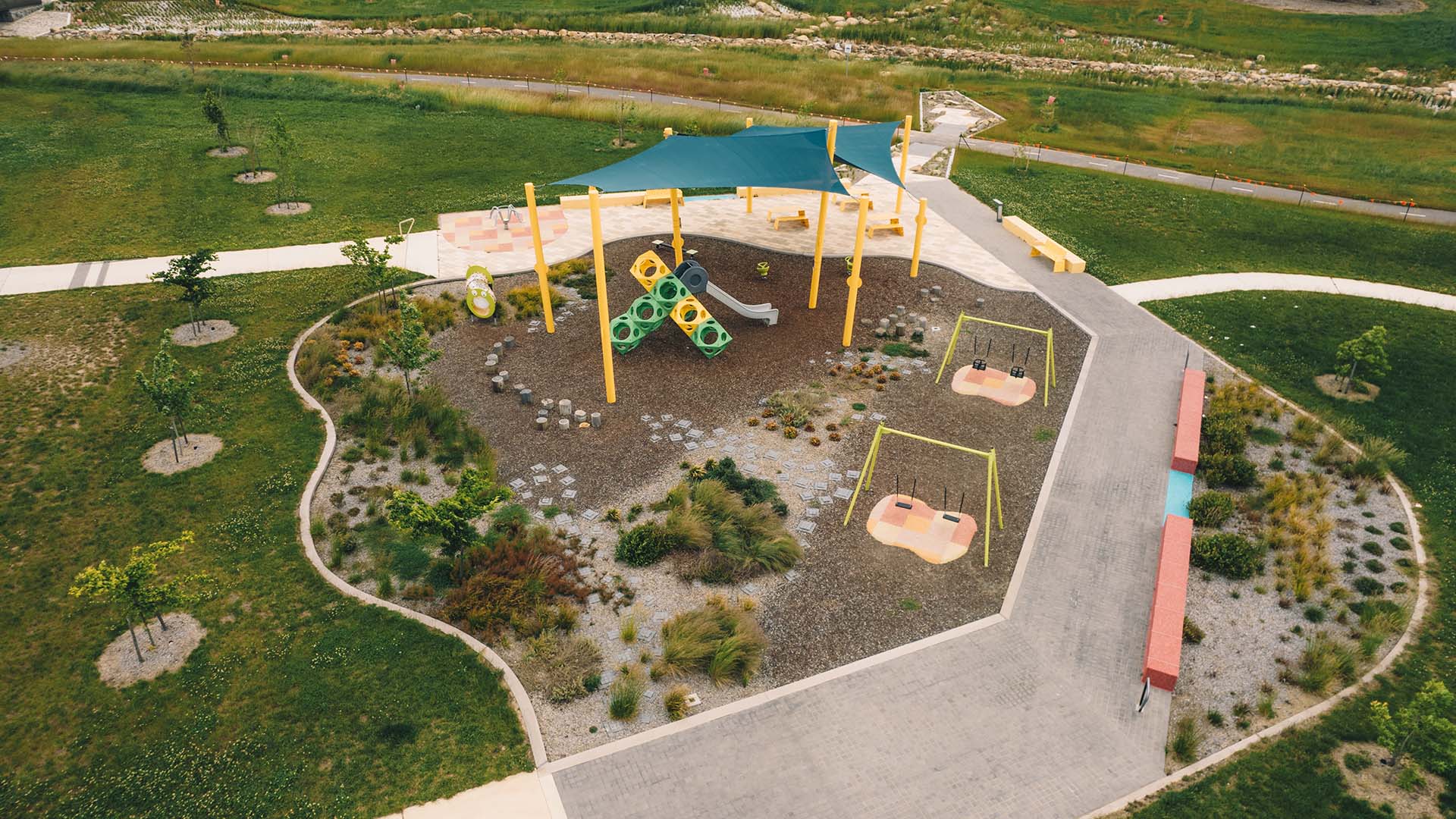 Construction of over 950m of mortared stone walls, 194m of concrete curved walls, 4 sets of fire stairs and 4 feature skate park ramps, excavation, processing of approximately 25,000 m3 of rock material including the use of explosives.
Segmentally paved verges and detailed playground, the construction of landscape features such as off-white retaining walls and exposed aggregate pavements, two culvert bridges and one 6m high two tier concrete retaining wall.