The Campbell Section 5 & Constitution Avenue development was an achievement in sustainability from conception to delivery.
The development site was remediated, including the removal and management of over 65,000 m3 of contaminated material and then transformed into a sustainable urban hub. The development included the construction of an Innovative Stormwater harvesting system with dedicated road infiltration and the delivery of iconic Australian stone kerbs and verges.
At the request of the Client the project completion date was accelerated and delivered 25 weeks ahead of schedule.
Scope
Provision for traffic (closure of Anzac Park East, Constitution Avenue and Creswell Street)
Remediation of Asbestos Contaminated Material, earthworks, roads, kerbing, hydraulic services (including the construction of a 300mm sewer main with under boring requirements and the upgrade of an existing 1200mm stormwater main with a 1500mm main along the same alignment)
Utilities, concrete works (coloured concrete with decorative saw cuts)
Traffic control devices, incidental works, segmental paving (over 2500m2)
Detailed landscaping, and miscellaneous works.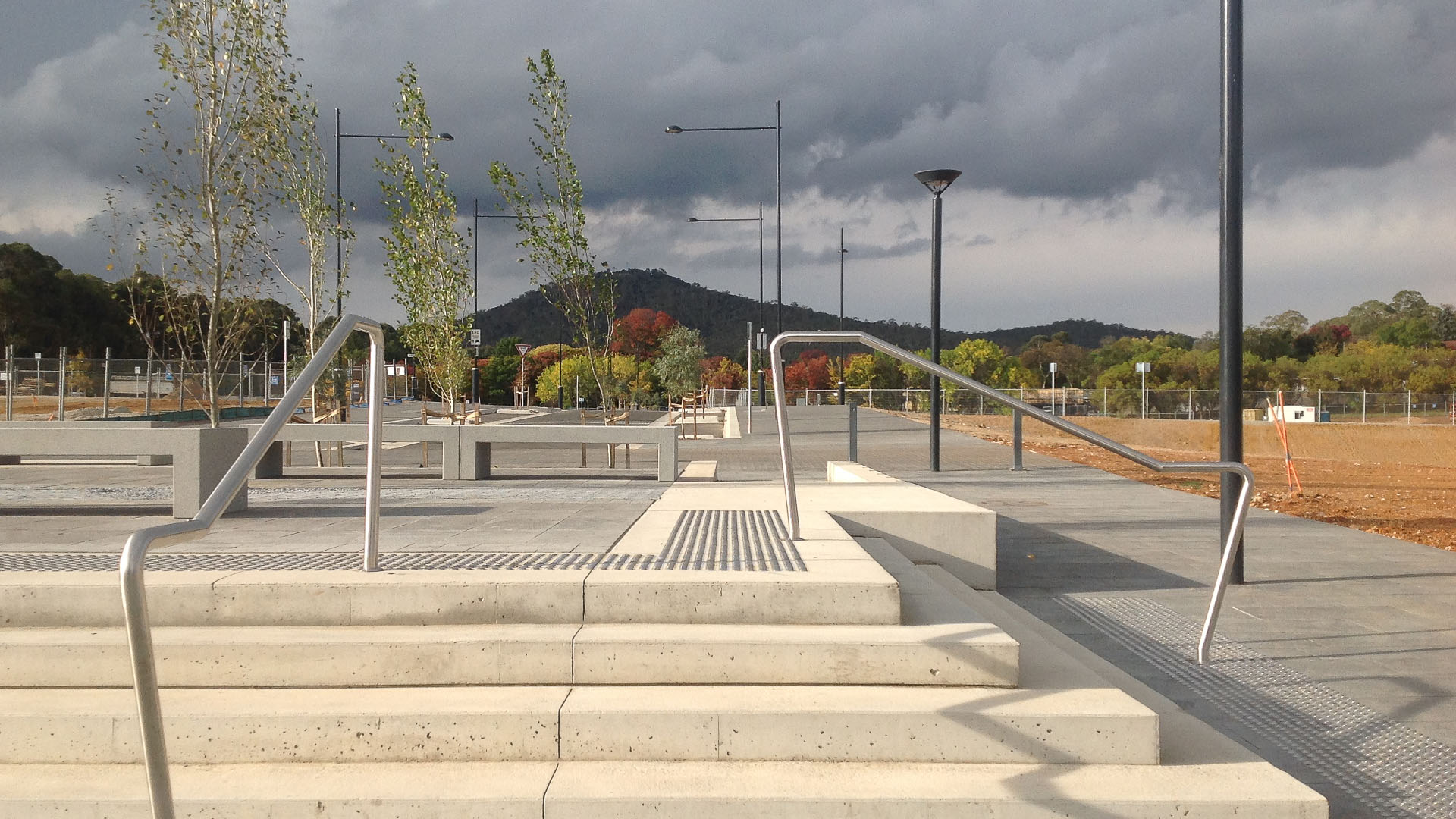 Remediation of over 65,000 cubic metres of contaminated material, installation of two underground stormwater detention tanks, construction of a small steel pedestrian bridge, construction of a feature plaza area including raised seating walls and steps.